Personal, Social, Health and Economic Education
Our Approach to the Teaching and Learning of PSHE at Sacred Heart School

PSHE helps children and young people stay healthy, safe and prepared for life – and work – in modern Britain. PSHE also helps pupils to achieve their academic potential.

PSHE is an essential part of each child's education at Sacred Heart.

Teachers follow the Barnardos PATHS (Promoting Alternative Thinking Strategies Programme for Schools, which includes 4 conceptual units:
Emotional understanding- the way in which the child identifies, predicts, and explains emotion in him/herself and others
Self-control – the ability to regulate one's emotions, thoughts, and behaviour in the face of temptations and impulses / difficult situations.
Social problem solving – the way of describing the systems and processes that we use to solve the problems that we encounter in our everyday lives.
Peer relations and self-esteem – the friends we make socially, which ultimately affect our behaviour, and the worth we give to ourselves and our abilities.
Please click on the image below for more information on Paths Education.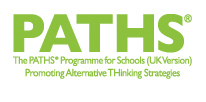 Lessons are delivered weekly and follow the PATHS PSHE road map.

As part of the PATHS programme, each class has a Pupil of the Day, who is chosen at random. The Pupil of the Day wears a badge and may be given responsibilities or jobs. At the end of the day, the pupil is given compliments by their teacher and peers. This routine allows the children to practise giving and receiving positive affirmations and encourages them to see the best in each other.

PSHE has links to other subject areas such as science, PE (keeping healthy), RE(respecting others) and Maths (money and personal finances). The aim is to provide a rounded education for each pupil.

We also use Zones of Regulation across the school (including Hilary House). It is a framework that develops awareness of feelings, energy and alertness levels while exploring a variety of tools and strategies for self regulation, prosocial skills, self care and overall wellness. This approach provides a way for children to think and talk about how they feel on the inside and sort these feelings into four coloured Zones, all of which are expected in life. Once children understand their feelings and zones, they can learn to use tools/strategies to manage different Zones in order to meet goals like doing schoolwork or other tasks, managing big feelings, and healthy relationships with others. The simple, common language and visual structure of The Zones of Regulation helps make the complex skill of regulation more concrete for learners and those who support them.



Please click on the image below for more information on Zones of Regulation.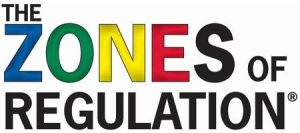 As part of our PSHE approach children can access Unlocking Potential "UP" services in school for one to one play therapy, 6X Talk Times or check ins with a therapist or Therapy Manager. This valuable in-school service provides high-quality therapeutic support to children and families.

Please click on the image below for more information on Unlocking Potential.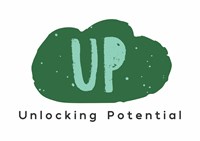 EYFS Educational Programme – PSED

Children's personal, social and emotional development (PSED) is crucial for children to lead healthy and happy lives, and is fundamental to their cognitive development. Underpinning their personal development are the important attachments that shape their social world. Strong, warm and supportive relationships with adults enable children to learn how to understand their own feelings and those of others. Children should be supported to manage emotions, develop a positive sense of self, set themselves simple goals, have confidence in their own abilities, to persist and wait for what they want and direct attention as necessary. Through adult modelling and guidance, they will learn how to look after their bodies, including healthy eating, and manage personal needs independently. Through supported interaction with other children they learn how to make good friendships, co-operate and resolve conflicts peaceably. These attributes will provide a secure platform from which children can achieve at school and in later life.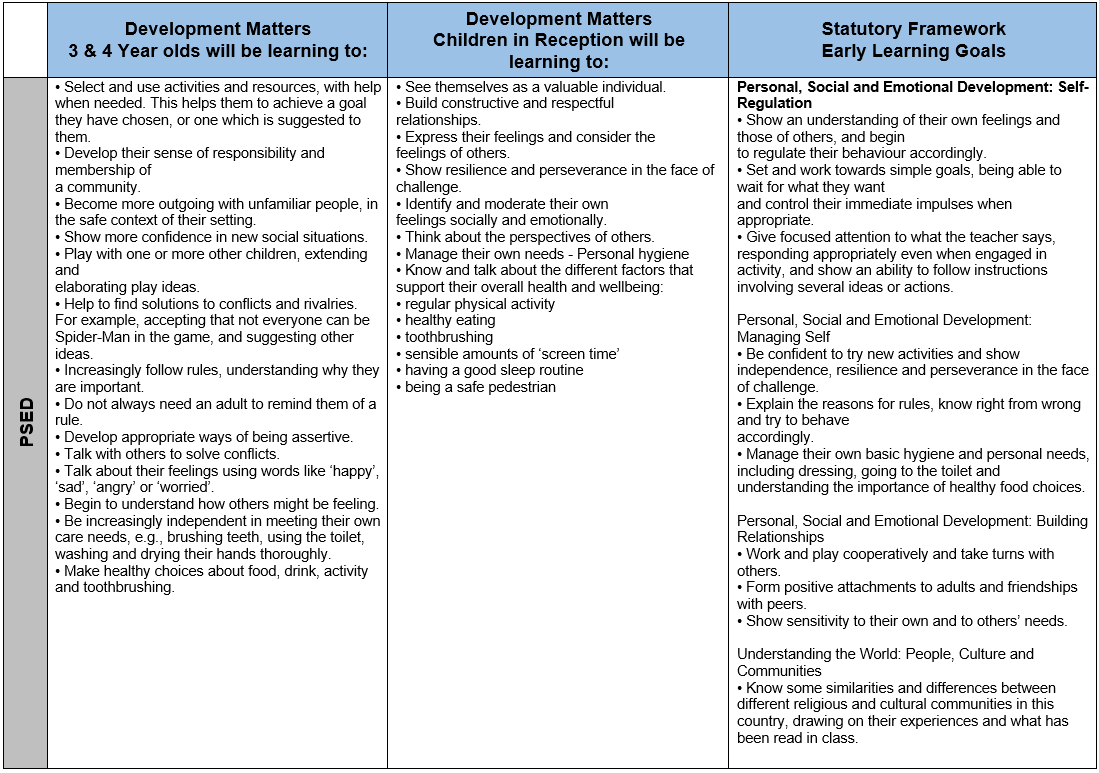 PSHE Curriculum Road Map Reception – Year 6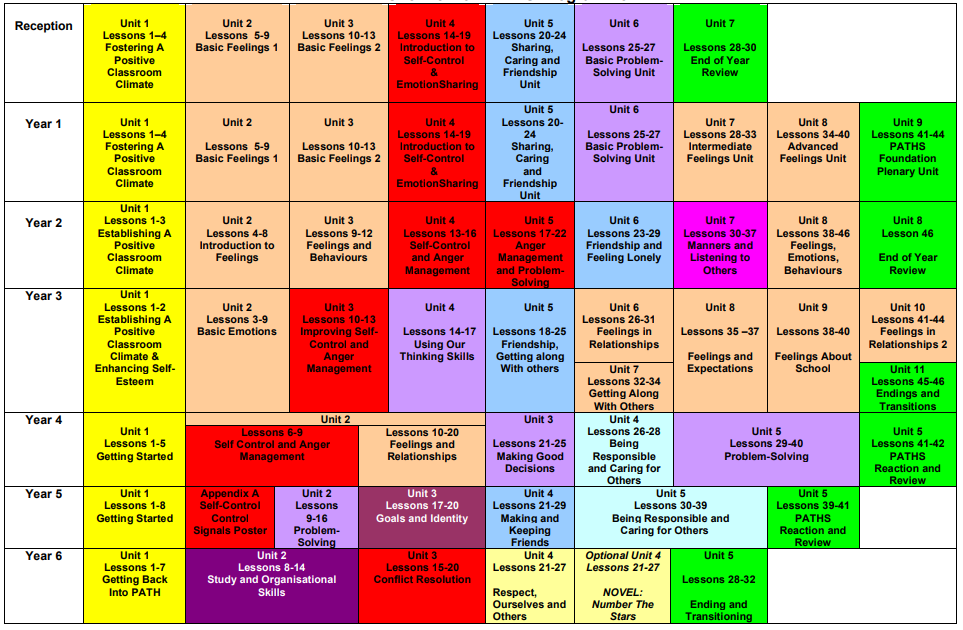 Please click here for Anti Bullying Parent Information Session 2022